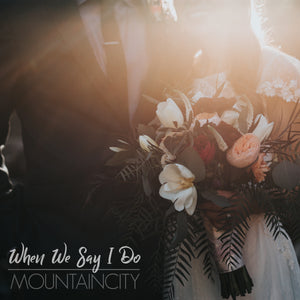 I know the condition of our world is a scary and unstable one right now. I wish in sending this email and our new song that it would take away your stress and concerns. I myself am feeling the tension of transitioning into the school year with all of the unknowns and hearing in the news about the heartbreak in Afghanistan and Haiti and many other places. 
Today, Dave had to go to the airport to pick up coolers of fish from his recent trip to Alaska. The employees were beyond stressed and being governed by a bad manager, he said there was such high tension and stress in there and that the manager actually snapped at him for needing help. He almost said something but instead took out his phone and put on a "Love Song" playlist so that everyone in the room could hear. (There was no music on in the office) He watched as some of the customers waiting started having a conversation together and the employees behind the desk started singing and dancing along to the music and that even the grumpy manager seemed lighter and more helpful. Right before his eyes, he watched what the power of music can do!!!
I am not saying that listening to our new song today will take all of your blues away but it really does have a peaceful and happy vibe to it and it wouldn't hurt to take a few minutes to enjoy a new song, right?  This song is called, 
When We Say I Do
 and it is about a young couple getting engaged but the line that we worked the whole song off of was this simple and beautiful thought: "I'd like to laugh with you for the rest of my life..." When we knew we wanted to create music around this phrase, this story unraveled out of us. Something that Dave and I try to do daily-is to laugh. In fact, I feel we NEED to laugh daily and some days are harder than others but we have also learned to laugh at ourselves and sometimes not take life so seriously at every turn. 
May music be a light toward the presence of God for you in a dark time.  We love you. We are honored you would listen to us. We delight in making music that shines light on authentic love. 
Until we meet again,
~ Tara (and Dave)
Follow us and listen in other places:
Lyrics:
Verse 1:
You'll wear black and I'll wear white We'll walk the aisle soon But if I could, my darlin' I'd run To meet you at the altar of that little church in town Where we could start our life together now  
Verse 2:
I know they say that we should wait
We're young and we don't know
How the storms will come and the winds will blow
But I'll remember darlin', these promises we make
Can sometimes be broken and sometimes kept safe
I just want your name at the end of mine
I've wanted to take your hand for the longest time
I'd like to laugh with you for the rest of my life
When we say I do and I become your wife

Verse 3:
I'll wear black and you'll wear white
We'll be together soon
It's hard to sleep just waitin on you
To meet me at the threshold of that little church in town
I want our lives to start together now.

Chorus 2:
I just want your hand to be in mine.
I've wanted to stake my claim for the longest time
I'd like to laugh with you for the rest of my life.
When we say I do and you become my wife.

Chorus 3:
I just want your name at the end of mine
I've wanted to stake my claim for the longest time
I'd like to laugh with you for the rest of my life
When we say I do and you become my wife
When we say I do and I become your wife
CREDITS:
Lead Vocals: Tara Powers and Dave Powers
BGV's: Tara Powers and Dave Powers
Lyrics: Dave and Tara Powers 
Arranged: Dave and Tara Powers 
Lap Steel: Eric Wiggs
Upright Bass: Eric Wiggs
Mandolin: Eric Wiggs
Guitars: Dave Powers and Eric Wiggs
Mastered by: Dave Wilton
Produced by: Dave Powers
Mixed by: Dave Wilton and Eric Wiggs
Engineered by: Eric Wiggs
Publishing: Ours Is My Favorite Music 
Artwork: Dave Powers