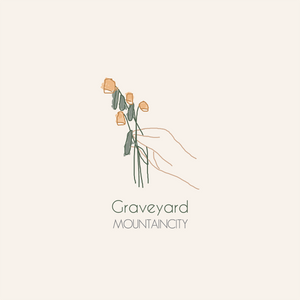 I hadn't planned on writing a song that typical weekday afternoon. But my sister called me. It was between the day of her deepest, most unutterable anguish when her doctor confirmed, "You may be losing the baby," and the day of the final testing when they declared it finished. Miscarriage. Pregnancy loss.
She barely managed to say what her whole being did not want to express aloud. For already, though early, she'd had dreams of a cherub-faced, curly-headed child; a name had even come to her in her dreams.
I felt the river of her deepest loss pour into my own heart, as I considered other close friends and sisters who had also walked through these waters of grief and disappointment. I cried for my sisters, and for nieces and nephews I never held. I cried for friends I knew well and those I barely knew. And I cried from the sorrow of the years I tried and was unable to conceive another child. I felt the ache and emptiness of what would never be.
Her loss was monumental, the pain palpable. On this typical spring day, something of the strength of new life was now suddenly gone, replaced by heartbreak. I struggled to make sense of it, to find the hope in this barren place and the tremendous loss of a baby too soon.
As I allowed myself to feel the debilitating sorrow that afternoon, the hope began to rise as imagery. I saw the astounding beauty of a woman whose blood-enriched womb had been the garden;
where a single seed had become a cluster of cells, even while she was yet unaware, exploding into life. Her body cradled and nurtured the tiny one whose parts began to come together and grow within her; family traits and the baby's own DNA intermingled, flowing through her bloodstream.
But now, the mother is the graveyard, too.
This child begins and ends within her. She has already started loving a baby she never got to meet, and more than anyone else, she lives on as a monument and representative of the life of the one lost.
When I think of a graveyard and what it represents, it is the deepest love. It is the marking of a life that was lived and cherished, with all the hopes and dreams for days shared and those we go on alone. We visit graveyards to remember and cry, to honor and to bless the lives we once held close.
This song, so raw and real to us as we have mourned with those who mourn, is dedicated to the women whose vulnerability and heartbreaking laments inspired it. 
May this song bring comfort to EVERY mother who has lost a child at any age to miscarriage, suicide, sickness, abortion, or an act of violence. You are the representation that they existed, that they graced the earth and made it a beautiful place to live. Thank you for carrying their lives.
If you or someone you know has had to endure the sorrow of losing a child, please pass this along. May it help them to process their grief, open their hearts and live life representing that beautiful soul they once carried so close.

-Tara
Follow us and listen in other places:
Lyrics:
VERSE 1
I am the cradle that you rocked within.
I am the tombstone marked with dates that you lived.
Nobody knows of the emptiness like me...
I am the graveyard that you're buried beneath.
VERSE 2
I am the body that you grew within.
I am the bloodline that ran right through your skin.
Does anyone know of the labor pains like me?
I am the graveyard that you're buried beneath.
VERSE 3
Nobody knows of the emptiness like me....
I will remember and keep your memory.
Does anyone know of the labor pains like me?
I am your mother you will remain in me.
I am the graveyard that you're buried beneath.
CREDITS:
Released July 31, 2020 
Lead Vocals: Tara Powers
BGV's: Tara Powers
Lyrics and Composition: Dave and Tara Powers 
Arranged: Dave and Tara Powers 
Piano: Jon Class and Dave Wilton
Strings: Laurie Thornton and Dave Wilton
Pedal Steel: Evan Sieling
Bass: Dave Wilton
Guitars: Dave Powers and Dave Wilton
Mastered by: Dave Wilton
Produced and Mixed by: Dave Wilton
Engineered by: Dave Wilton
Publishing: Ours Is My Favorite Music 
Artwork: Stormie Haag