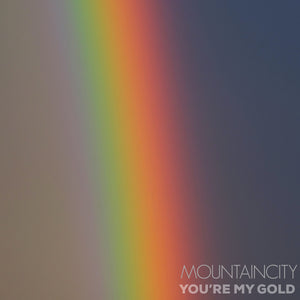 At the beginning of 2019 (was there actually a year before this crazy 2020?!), I was beginning a time of personal reflection and transformation. It was not easy but it was necessary for my growth and maturity.
I awoke one morning with this idea that I wanted to seek after God, my husband, my children, and personal revival like someone seeks after treasure.
I even went back and read history about what it was like searching for gold during the Gold Rush in the 1800's. It was not an easy task and some people lost their lives in the search but when you struck gold it was most definitely worth it.
I am a very visual person and as I was writing lyrics for this song I wanted to bring attention to places and things that were the actual color of gold ie. honey, sunflowers, wheat field and things that were like "gold" to me personally. ie. hopefulness, the joy of being truly known, pure reflection.
Honestly, I hope this song meets you where you might be in your own life and I hope it stirs up a hope in your to seek after life, dreams and your own personal relationships even when it is so difficult.
-Tara
Follow us and listen in other places:
Lyrics:
Verse 1:
Sweet like honey, eyes like wildfire
You feel like sunshine when it's cold outside
Kissed by sunflowers, a wheat field in the snow
Wrapped in starlight, when I'm all alone
Chorus:
You're my gold You're my gold
You're my gold at the end of the rainbow
You're my Gold
Verse 2:
A Hope that glitters, light of my soul
I have the joy of being truly known
The purest reflection, riches in a chest
Like a garland that I wear on my head  
Bridge:
I'll seek you in the morning 
I'll search for you at night
I don't care where it takes me
I don't care if it breaks me
CREDITS:
Released September 18, 2020 
Lead Vocals: Tara Powers, Dave Powers
BGV's: Tara Powers, Dave Powers, 
Sam Westhoff
Lyrics: Dave and Tara Powers 
Arranged: Dave and Tara Powers 
Piano:
Sam Westhoff
Drums: 
Sam Westhoff
Bass:
Sam Westhoff
Guitars: Dave Powers and
Sam Westhoff
Mastered by: Joe Causey @
Voyager Mastering
Produced and Mixed by:
Sam Westhoff
Engineered by: Sam Westhoff
Publishing: Ours Is My Favorite Music 
Artwork: Dave Powers